The Heart-Warming Magnificence of Oia Santorini
Dec 19th, 2019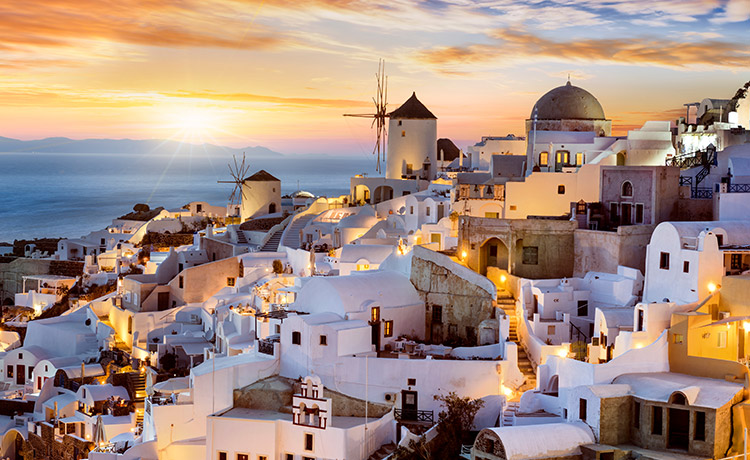 Santorini is undeniably one of the most popular summer destinations. With visitors coming from the corners of the earth to spend some memorable relaxing and romantic times here, it is no wonder that Thira is such a beloved paradise in the southern Aegean Sea. Everything about Santorini is extraordinary, from the oddly formed landscape that owes its unique character to the volcanic activity of Santorini to the unusually coloured black-sand beaches.
Of all places on the island, Oia, Santorini gathers the most attention. Rightfully so. Oia, Santorini, Greece is one of the most diverse areas that provide opportunities to enjoy a wealth of activities. Here, you get to experience first-hand the majestic glory of the world-famous Santorini sunsets.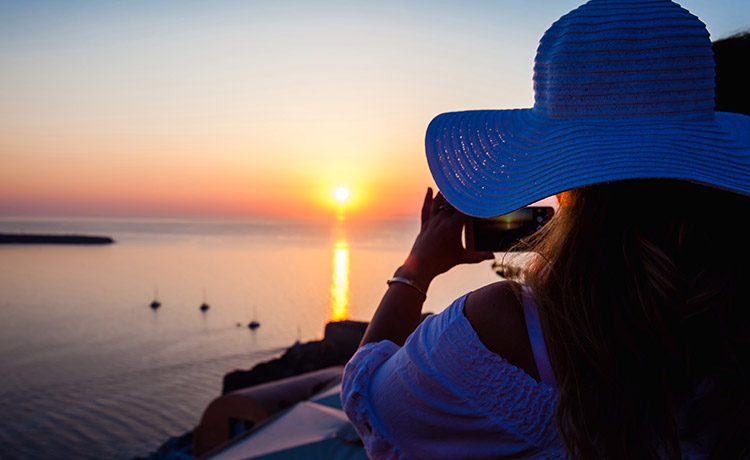 If you feel like hiking, do take some time to walk just over the imposing Santorini Caldera and allow your eyes to wander way past the impressive volcanic terrain of the notorious sight. The vastness of the Mediterranean and the descending sun that paints the hillsides and the ancient ruins an inviting red hue is a spectacle on its own worth including in your to-do list. What a splendid way to relight that fire with your loved one!
The Beauty of Oia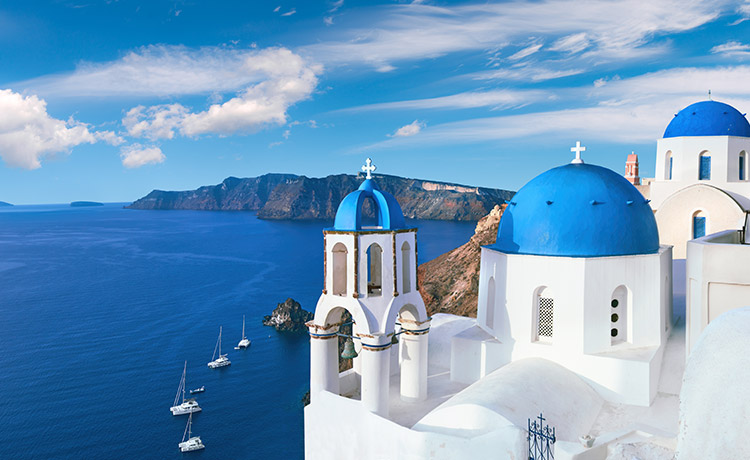 Oia village is a scenic, absolutely charming town sitting on the north-western tip of the island that dazzles with the cubic-shaped, whitewashed houses, the majority of which are carved into the rugged mountain tops. Overlooking the adorable Caldera, Oia village draws visitors' eyes on things like the Oia Castle and the Naval Maritime Museum, among others. And, while here, you could also include a stop at one of the many peaceful churches with the characteristic Santorini blue domes that have become synonymous with the island. In fact, the Oia, Greece, three blue-dome church is probably the most photographed site on the island (and perhaps the entire Cyclades complex). That aside, Oia village is a starting point for many tours and wine tasting adventures, with most world-known wineries being only a short walk away!
Wealth of Natural Beauties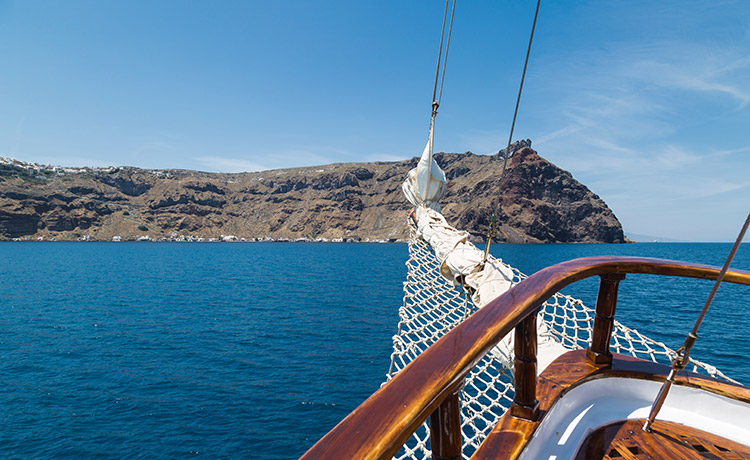 Ancient ruins dating back to medieval times that have defied time and still stand proudly, reminders of a glorious history, volcano-formed hot springs with therapeutic properties at the heart of the Caldera, and distinct elements of traditional Cycladic architecture accompany you as you stroll the narrow, cobbled streets of Santorini. So, it is not surprising that most luxury Oia hotels feature elements that highlight the allure of the Santorini architecture as a means to provide the most authentic experiences to their guests.
Taking a helicopter ride over the island will give you a breath-taking birds' eye view of the eerie, yet totally alluring, terrain that distinguishes Thira. However, a boat cruise (also available are private yacht tours) under the cloudless Mediterranean sky will also enable you to lay eyes on the Cycladic appeal of this beautiful island from the glistering Aegean Sea. Most tours start from Oia, Santorini Greece.
Finally, the luxury windmill that is located within a close range from Oia, Santorini (at Imerovigli), is another site that offers heart-stopping seascapes.
An Activity for Every Taste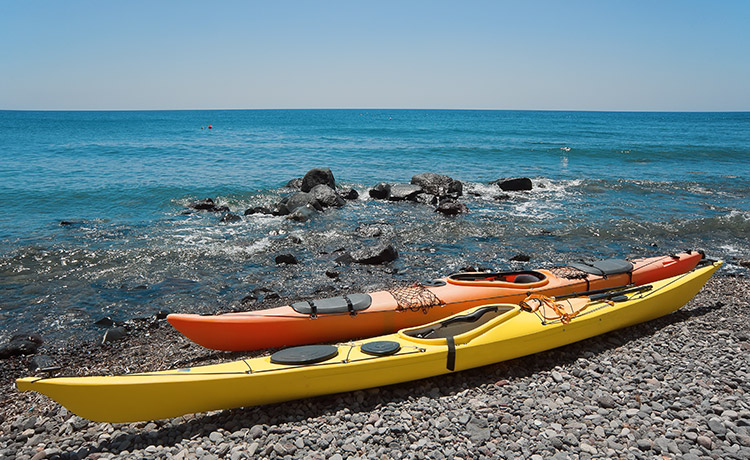 Oia, Santorini, Greece offers close proximity to a wide range of activities. From an open-air cinema at the picturesque Kamari village and explorations to visitor-friendly archaeological excavation sites, such as Akrotiri, to high-end shopping, fish pedicures, and fine dining, along with diving, windsurfing, kitesurfing, and other water sports adventures, you will be spoilt for choice. Traditional Greek cuisine is well represented at Oia, Santorini, with family-run tavernas serving dishes made with locally grown ingredients and freshly caught fish!
Sublime excellence and luxury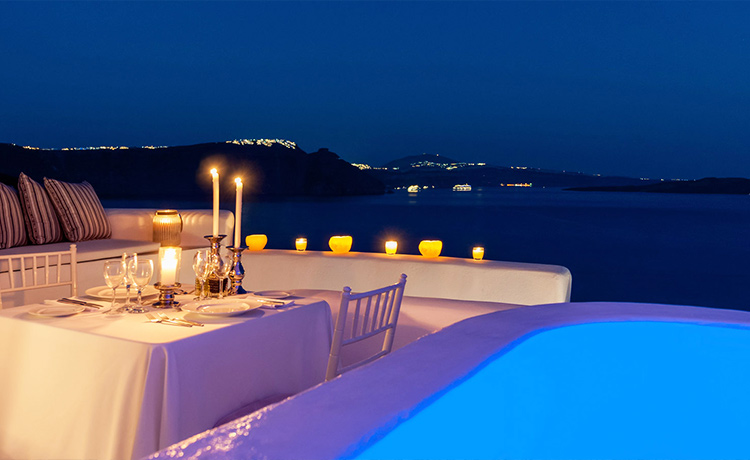 Oia, Greece hosts a plethora of exclusive properties, with Thirea Suites occupying a top position in guests' hearts due to the ultimately deluxe suites it provides, which enjoy complete privacy (something exceptionally difficult to find at Oia, Santorini, Greece) and incredible views of Aegean Sea. For many years in a row, we are steadily the first choice among guests that seek an Oia hotel in Santorini that has it all – top quality services, superb panoramas, intimacy, and royal experiences. Whether well-appointed suites, elegant studios, or traditional Santorini apartments best meet your particular preferences, rest assured your needs will be well catered for.