The Santorini Caldera - The Deepest Affection of a Lifetime
Jan 30th, 2020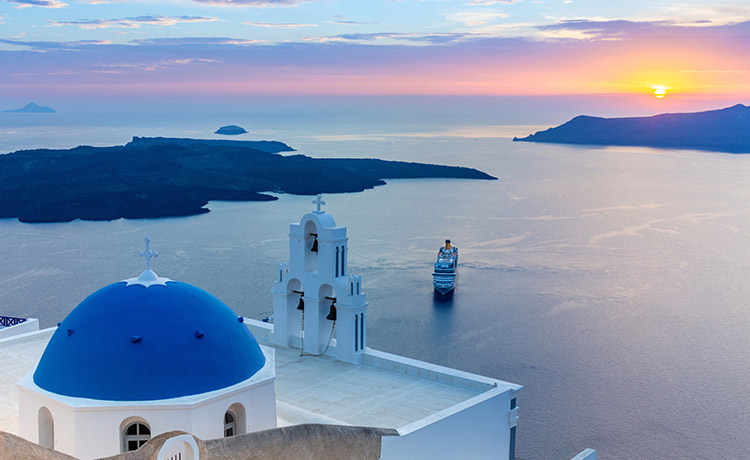 You have probably heard a lot about the Santorini Caldera. If you are adding must-do things in your bucket list, then visiting the caldera is definitely something worth experiencing once in a lifetime, at least. In fact, walking through or around the Santorini Caldera is one of the most magical adventures to live. For those not familiar with the impressive site, here are some fascinating facts to know!
What exactly is the Caldera?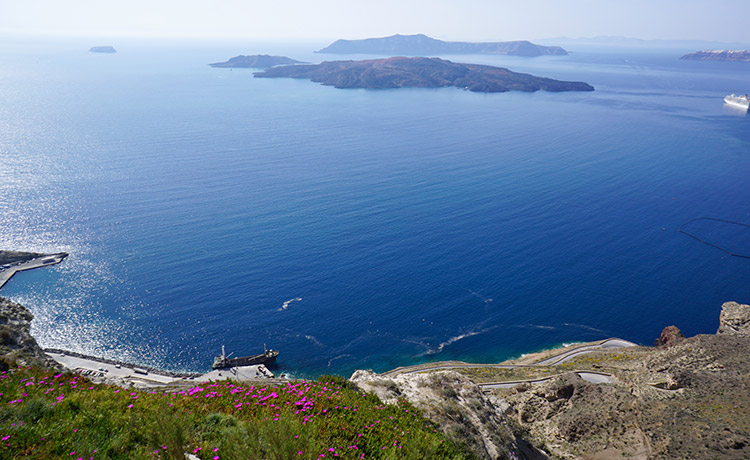 To begin with, Santorini is a volcanic island with a volcano very much active to date - the Santorini volcano last erupted in 1950! Hundreds of years ago, a sudden volcanic eruption caused the entire central part of the island to collapse into the Aegean Sea. This led to the development of a fantastic lagoon with pristine cobalt waters and the formation of the region now known as The Caldera, which measures about 7.5miles X 4.3 miles (12km X 7km). The Santorini Caldera is surrounded by three cliffs that stand proudly at around 980ft (300m) covering three sides of the impressive attraction.
What is even more amazing is what you see from a helicopter ride or the highest mountain top. Looking down at the Santorini Caldera reveals the presence of two small volcanic islands inside the very heart of the formation – Nea Kameni and Palea Kameni. One can only start to understand how gorgeous and heart-stopping a Caldera view in Santorini can be until they actually visit the place.
The best places for superior Caldera vistas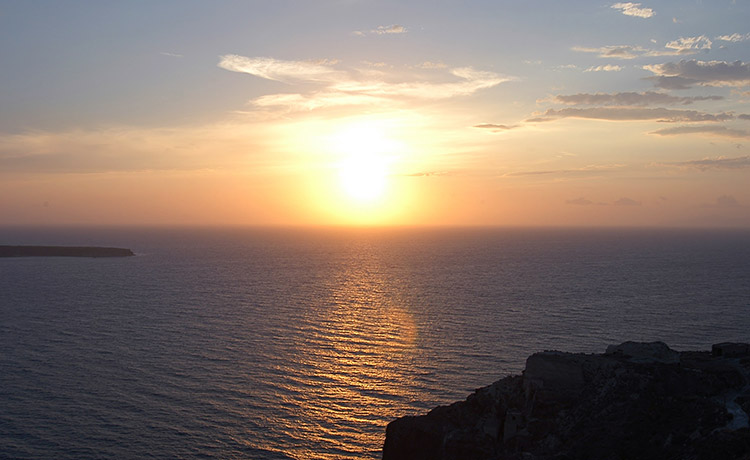 The areas of Firostefani, Fira, Imerovigli, and Oia are top places to stay if you wish to wake up to a mind-blowing Caldera view in Santorini. They are all perched way above the sea, providing picture-perfect panoramas for everybody to savour. Nevertheless, the majority of high-ranking hotels are found at Oia Santorini.
Among the most prestigious Oia hotels in Santorini is high-end Thirea Suites, which is built right above the Santorini Caldera! Imagine welcoming glorious Mediterranean sunrises with a delicious traditional Greek breakfast and ravishing seascapes! If you can dream it, you can live it at Thirea Suites.
Romanticism & Things to Fall in Love with Santorini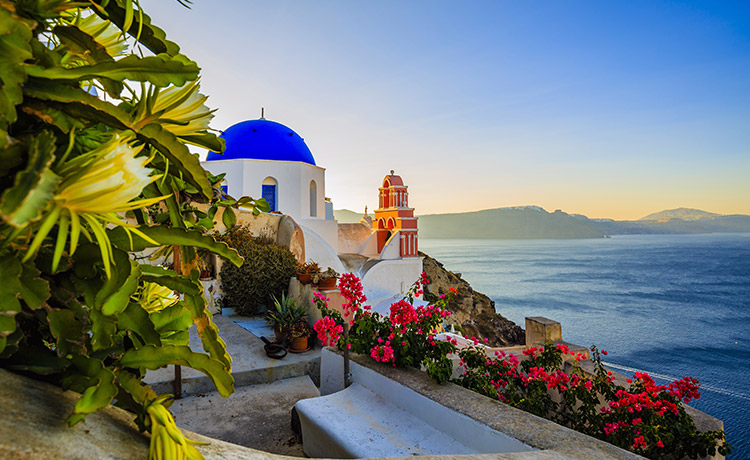 Everything about this place is captivating. The dashing Santorini architecture follows put to traditional Cycladic charms, such as whitewashed houses with colourful windows and bougainvillea-filled balconies, and blue-domed chapels, monasteries, and churches that dot the island. Truth be told, the famous Santorini blue domes must be the most-photographed attractions across the Mediterranean!
Besides the narrow, cobblestone streets and the beautiful (though, somewhat interestingly eerie) natural surroundings, Santorini enchants as a favourite honeymoon destination. Lay your eyes on a Santorini sunset from exclusive Santorini honeymoon suites, such as those provided by Thirea Suites, and you will instantly feel the passion for your partner (and life itself) firing up inside you.
As for the shores, they may not all be sandy, but they are indeed a spectacle on their own due to their unique geological formation. Mostly covered by black pebbles or thick black or white sand, they, too, offer unforgettable times.
Where to Stay for Unrivalled Caldera Views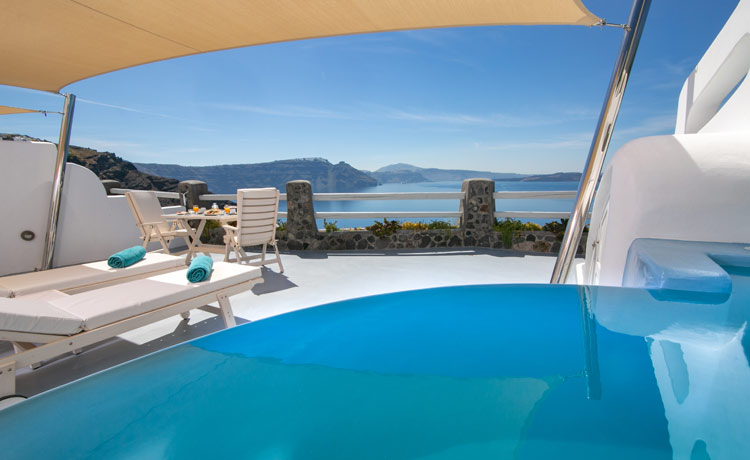 There are several Santorini accommodation options to choose from that go along with bewildering Santorini Caldera panoramas, with Thirea Suites being constantly on top of guests' preferences. Every discerning traveller in search of exclusive, private, and authentic holidays in a Cycladic island appreciates the VIP services and amenities offered by us, along with a staggering Caldera view in Santorini and spectacular sea panoramas. Welcome!