Akrotiri Santorini – From a fishing village to a wealthy democratic place to Greece's Pompeii
Jul 02nd, 2021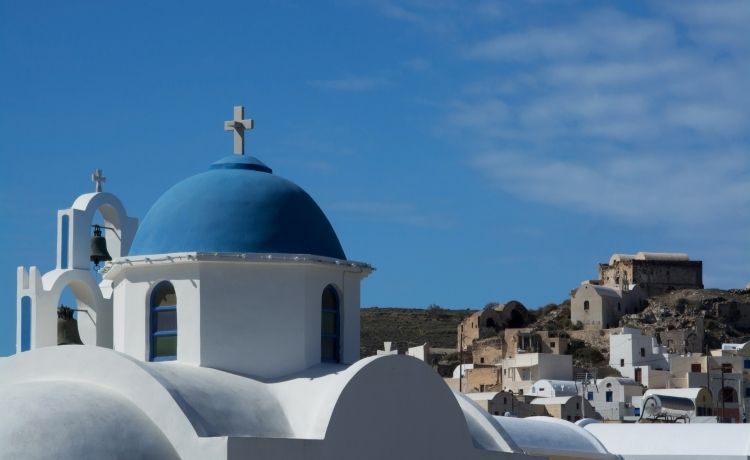 Besides beautiful Cycladic architecture and cubic-shaped houses, Santorini has a well-kept secret. Once lost under tons of volcanic ash, the ancient settlement of Akrotiri was a thriving town with riches and a civilization so advanced that can only inspire awe even to modern-day people.
Once a small farming and fishing village, Akrotiri, Santorini has taken a special place in the pantheon of regions with particular historical significance. Here are some impressive details about the popular Santorini attraction you probably did not know!
Is it Akrotiri or something else?
Heading south of famous Fira and luxury Oia Santorini hotels like Thirea Suites, the landscape changes. From whitewashed-filled villages and imposing caldera views, you get the ancient ruins of a Greek settlement. Also known as Greece's Pompeii, the original name of the village now referred to as Akrotiri remains an unsolved mystery.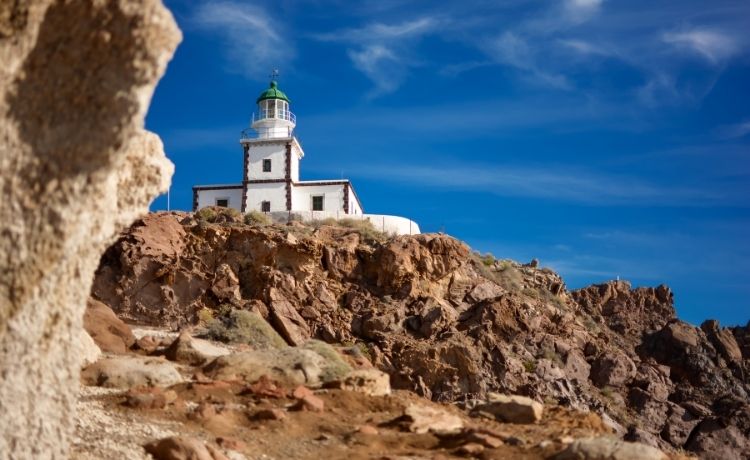 Home to the ancient Minoans – The start of an era of money and prosperity
Life started in Akrotiri, Santorini, around 1500 BC, when historians have the first instances of its existence. Founded by the then thriving Minoans, whose civilization flourished from around 3000 BC to almost 1450 BC, Akrotiri was a humble village that grew grains and olives.
Despite the fairly barren land and limited resources, Akrotiri became one of the most prosperous Santorini villages due to its strategic location. You see, it was situated in the trade route between the Middle East and Europe. This means that there was continuous (and significant) cash flow in the area, enabling it to grow into a wealthy port town.
Akrotiri Bourgeons at Bullet Speed
Historical references to Akrotiri, Santorini speak of a city with a huge display of its riches. There are mentions of elaborate two- or three-storey Minoan houses with beautifully painted frescoes, underfloor heating, balconies, and running water (both cold and hot). Some homes even had their own indoor toilet and stone bathtubs, as well as hand-crafted furniture, sculptures, and pots.
To get an idea of how advanced the Minoan civilisation was, they had constructed three-floor houses at a time when other people lived in huts. Chances are a modern Santorini apartment at Thirea Suites would look primitive to the Minoans!
As for the Minoan people, they were very hard working and, and at the same time, celebrating life whenever possible. Winemaking was a tradition for them, while their accomplishments are believed to have inspired Plato when speaking about the city of Atlantis. Finally, being a democratic place, Akrotiri, Santorini had no palaces. Instead, it had a parliament and encouraged equal distribution of wealth.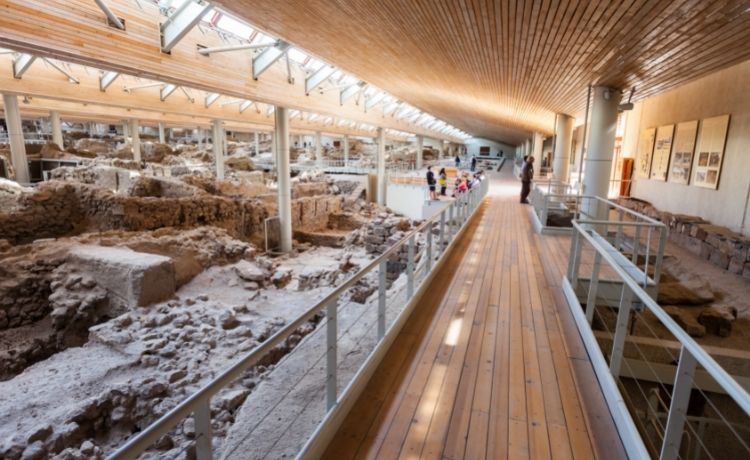 The sweeping volcanic eruption
Somewhere around the 1600s, the Santorini volcano erupted, covering everything with lava and volcanic ash. It is said that the eruption created a 4-mile-wide Santorini Caldera and was one of the largest ones ever recorded, sending an ash cloud as high as 32 kilometres! As expected, a massive tsunami followed (reported to send 100-metre-high waves) that whipped mercilessly the entire southern Mediterranean as far as Egypt.
The end of all this catastrophic chain of activities found Akrotiri, Santorini buried below about 60 metres of volcanic ash and debris. As you can imagine, the island became uninhabitable as it was completely covered with piles of ash and hot lava. For centuries, it stood abandoned until the Greeks, Byzantines, and Romans created new settlements on the island many years later.
Long forgotten and eventually unearthed
For several centuries, the buried Akrotiri, Santorini village, was sent into oblivion and remained there until the 1860s, when workers accidentally discovered artifacts from the ancient city. Eventually, excavations to the site begun in 1967 and resurfaced historic buildings, pieces of furniture, and more items after painstaking digging to remove the massive amounts of ash on top of the site. What is also noteworthy is the fact that no animal or human remains have been found so far at Akrotiri, Santorini. This is speculated to have happened because people had a lot of time to pack their valuables and livestock and leave the city before the big eruption. And, let's not forget that Akrotiri was a prosperous city by the sea, enabling easy access to boats.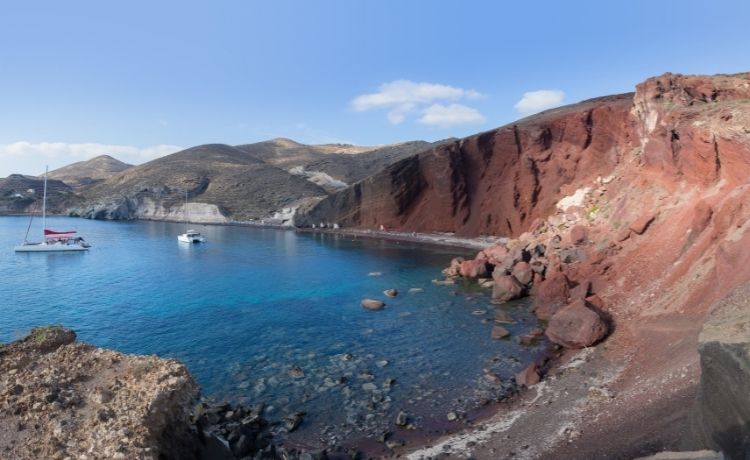 Akrotiri Today & Speculations About the Lost Atlantis
The archeological site of Akrotiri is now a much-visited Santorini attraction that offers not only significant archeological findings but also breathtaking Santorini sunset views. It also provides heart-stopping panoramas over the caldera and the vastness of the Aegean Sea.
The ancient settlement is around 40 minutes from Oia Santorini, and about 20 minutes from Fira (by car). Now, whether Akrotiri is the lost Atlantis, as many people claim, it may as well be. Scientists and historians assessing Plato's references to an unbelievably advanced and wealthy civilization that vanished due to floods, earthquakes, and volcanic eruptions in one night believe he was talking about the island of Santorini.
Today, most Santorini tours take visitors to key landmarks of Santorini, including Akrotiri, as part of a historical tour or a guided Santorini tour to major attractions of all sorts.
A stop worth making in your Santorini itinerary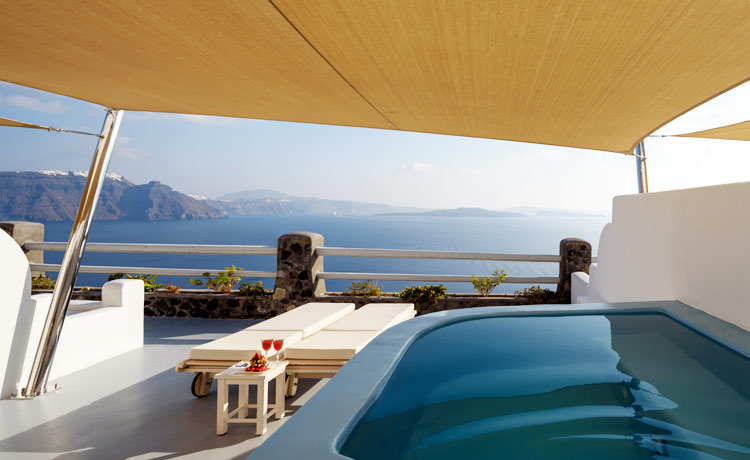 Whether you are spending your new life as bridegroom at Thirea Suites, one of the best-rated Santorini honeymoon hotels, or enjoying a fun time with friends or family, a visit to Akrotiri is definitely a rewarding experience. Even if you are not a history fan, you will still be amazed by the findings on the site and the staggering views of the shimmering Aegean Sea!